How to Eat Under 150 CZK at Prague's Manifesto Market
The holiday season is a joyous time to celebrate with friends and family, but it's easy to get overwhelmed by constant indulgence. That's why Manifesto's vendors offer a selection of meals that can fit any budget. Find some of the best of Prague's cheap eats at Manifesto's eclectic array of restaurants featuring flavors from around the world. In between shopping for gifts at Manifesto's contemporary Christmas market curated by Lemarket, refuel with a wide selection of tasty dishes without breaking the bank. Be sure to act fast, because you only have one week left to celebrate the holiday season in Prague at Manifesto Market, before the venue closes for the winter. Mix and match these delectable treats for a hearty lunch or dinner for 150 Kč and below.
Vegetable Samosa (Signature, 60 Kč) + Kulajda Soup (CK Knödelrei, 69 Kč) = 129 Kč
Signature highlights some of the best flavors of Indian and South Asian street food, and now you can sample the same vegetarian samosa that you'd find on the streets of Delhi. You can even spring for one filled with chicken for just 20 Kc more. Pair it with traditional kulajda (Czech dill-mushroom) soup from CK for a truly unique culinary experience.

Chardonnay Svařák + Modry Portugal Svařák (Poctivý Svařák's, 60 Kč each) + Cookies (Pekarna Nostress Bakery, 30 Kč) = 150kc
The holidays can be a stressful time, which is why we totally understand if you need a little pick me up along the way. Poctivý Svařák will support your liquid diet with a fantastic selection of hot wines, mead, and cider that will warm even the coldest of hearts. And who could say no to a freshly baked cookie?
Bramboraky vejmrda with apple and horseradish compote (CK Knödelrei) = 139 Kč

Hanukkah may be over but these vegetarian potato pancakes have a striking similarity to traditional Jewish latkes. At CK Knödelrei, savor a uniquely Czech flavor with these light and crispy potato pancakes paired with a sweet and spicy apple and horseradish compote.
Suban Ajiaco Soup (Gran Fierro, 79 Kč) + Pakora (Signature, 50 Kč) = 129 Kč
Get transported to Havana with Gran Fierro's spicy Cuban Ajiaco soup, featuring tender meat, potatoes, and loads of Latin zest. Pair it with Signature's crispy vegetarian pakora for a trans-continental mashup.
Mexican Soup (La Areperia, 70 Kč) + Pho Roll (Pho Bar, 50kc) = 120 Kč
Spicy Mexican soup is sometimes the only answer to winter's chill, and at Manifesto you can even enjoy the essence of two soups at once. With Pho Bar's pho roll concept, combine your favorite Vietnamese flavors in a tightly wrapped package that you can also enjoy on the go.
Chestnut cream soup with truffles (Miska by Zatisi Catering, 95kc) + Small Fries (Faency Fries, 48kc) = 143 Kč
Chestnut cream soup is a Czech winter staple, and this vegetarian version with truffles is a knockout. Enjoy it alongside a portion of fresh cut fries, or dip them into your soup for an exhilarating flavor explosion.
Pho Soup or Mixed Pho Bowl (Pho Bar) = 150 Kč
It's no secret that pho has taken over winter menus across town, and Pho Bar's concept is truly exceptional. This Vietnamese specialty is customizable to please any palate, giving diners the option between a variety of toppings such as prawns, tofu, thai basil, and red or green perilla.
Pancakes livanecky (Minie's Pancakes) = 125 Kč
Treat your sweet tooth with one of the best dessert spots in Prague. Choose between flavors like decadent salted caramel, rich chocolate dream, and sinful peanut butter lover.

Chlebicky (Pekarna Nostress Bakery, 80 Kč) + Daily Soup (Signature, 60 Kč) = 140 Kč

This loaded open face sandwich is not like what you'd find at your average Czech bakery. Nostress's hearty chlebicky are piled high with creamy avocado, fresh meats and cheeses, and tangy sauces. Sink your teeth into one of these local specialties with a warming, Indian-inspired soup from Signature for a deeply satisfying meal.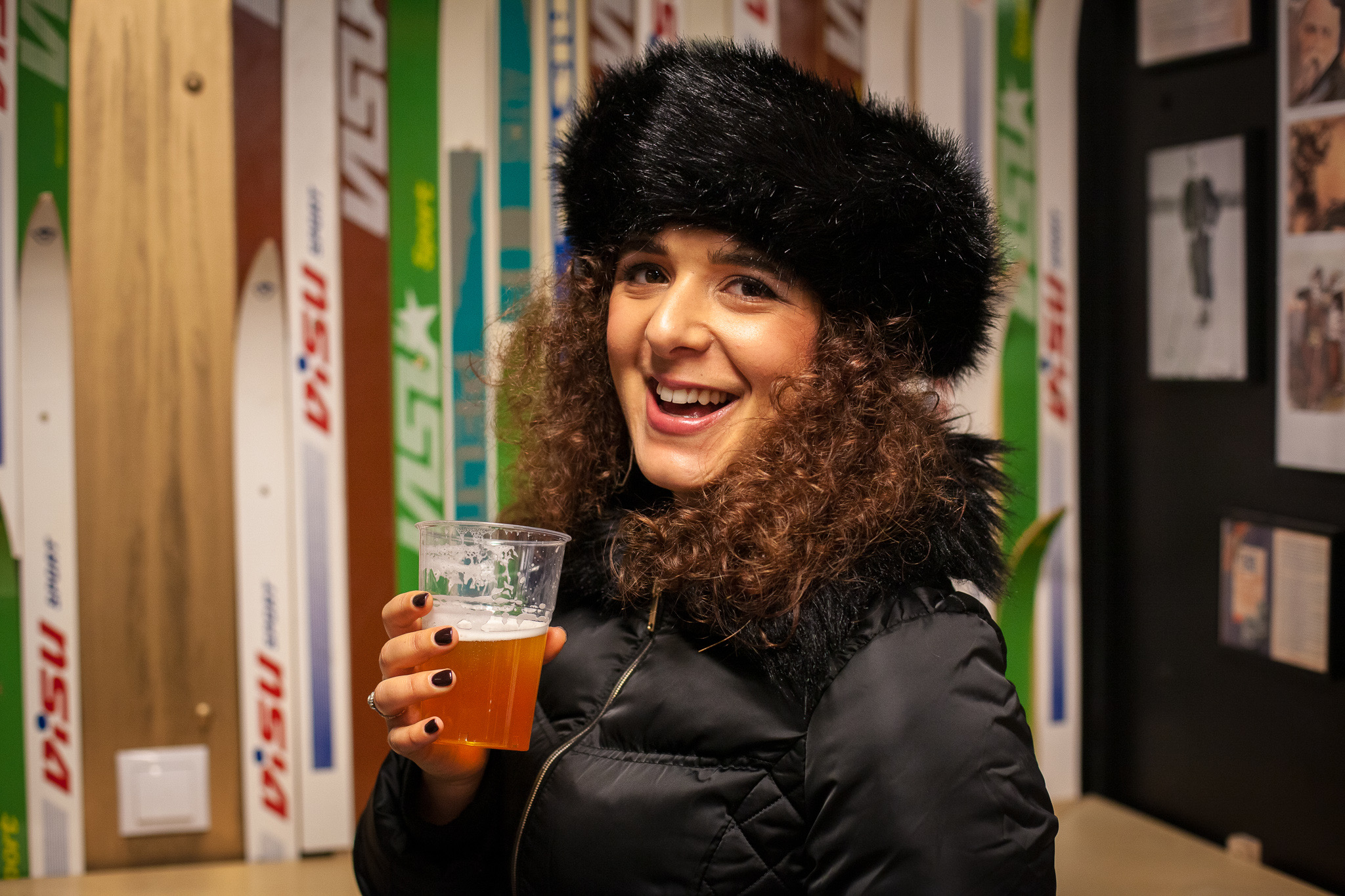 Halley is an American expat and foodie living in Prague. Her favorite activities during the holiday season include hosting potlucks with friends and drinking svařák at Prague's Christmas Markets. Follow her delicious journey @imajorineating.