Five Things You Didn't Know About the Creation of Manifesto Market
Did you know we erected Manifesto in 9 days? 9 days. 9 days was all it took to flip a vacant field used as a makeshift parking lot into a thriving market. Here are five things you may or may not know that have led up to this gastronomic paradise's genesis, now full of life.
Wasteland to Oasis - Nothing into Something
We like to think of Manifesto Market as a blank canvas. A canvas to fill with life. To test new culinary concepts. To create something where there once was nothing, and this extends beyond what we ingest. From local graphic design studio FunkFu's creation of the branding to outdoor furniture studio mmcité contributing designs along with the institution that is Aerofilms running the culture program and urbanism NGO, reSITE, that has pushed the project from the beginning. Each one of these have contributed to making Manifesto as one, big collaborative love letter to Prague and a hub for creation and innovation.
Three female architects!
The best design response to the original (and much smaller) vision for Manifesto was coined by two female Superstudio winners - Nikola Karabcová and Lucie Červená. Joining them, Elvira Islas as the project manager and designer for reSITE. Together, these three young architects imagined a micro city, inspired by archetypal urban morphology of old Prague, which is easy for people to read and understand, but mysterious enough for exploration. Visitors can identify a main avenue, a square, a piazza and an "old town" – something familiar put in a new context and reduced scale. A far cry from the original five container concept, creative evolution morphed it into the 27-container concept that exists now. The architects were granted the freedom - nothing was too crazy or too risky with the support of reSITE & Aerofilms.
The Idea Behind
The brand name Manifesto developed by the nonprofit reSITE existed before we had a clear idea of the scale, design or program. We believe that good branding helps to create lovable public spaces! It brought us through the design and production process and reminded us of our mission. A manifesto of life, sustainable urban design combining economy, architecture and collaborative approach. Funkfu, a well-known Czech graphic designer, book designer and illustrator, cooperated with reSITE on the branding of the market. The logo is bold just as our mission.
Art installations
You have likely seen them around. The white planters filled with lavender and rosemary pots that freckle the seating area - pieces of what once was the installation "Victoria pragensis". After making its debut in the piazzetta of the National Theatre last summer, it has found its new home at Manifesto. The installation was designed in collaboration with local botanists (and our partners-in-crime), Haenke along with Juras Lasovsky from the Danish architecture studio Lipinski Lasovsky Johansson featuring medicinal plants. It's now up for a Czech Architecture Award! Best part is you can sit amongst them at the Market!
Diversity
We find strength in diversity, "spanning the globe" as The New York Times so poignantly stated. But not just in terms of the variety of regional foods to be found at Manifesto that take one around the world with their tastebuds. Over 30 nationalities from each continent are behind our 20+ different food and beverage concepts. From the Czech Republic to the Philippines, Cuba to Madagascar, Kazakhstan to Ireland and everywhere in between, could there be a more diverse place in Prague? We're not sure, but we like to think such a cultural hub can make a huge impact on our communities while adding authenticity to what you can taste and experience.
We think food and culture go together like schnitzel and potato salad. At Manifesto, we hope to give Prague that holistic approach to our space, thus we have a culture program everyday! From DJs to live bands, wine tastings and parties, films and pop-up retail, there is always something happening at Manifesto. Check our event calendar, or RSVP on Facebook and invite your friends (the more the merrier!) And there always is food, lots of food…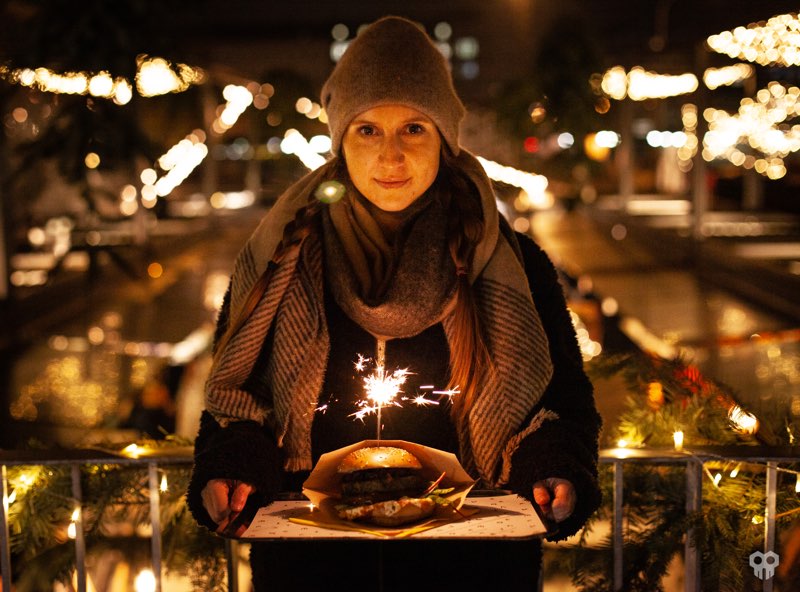 Alexandra is American photographer and writer living in Prague, who came for the views and stayed for the cheap beer. She is into sunrise walks on the bridge, cafe culture, urbanism and eating.